by Kate Harvey
At the beginning of the year we published our Subscription Business Trend Predictions for 2016. With 2016 wrapping up, we're revisiting our predictions to see how right, or wrong, we were.
As an added bonus, we're sharing where it looks like those same subscription business trends are headed in 2017.
Here are the subscription business trends we predicted for 2016:
2016 will be the year of customer success
Marketing & advertising agencies will shift to the subscription model
"Surprise" subscription ecommerce offerings will slow & multiple revenue streams will emerge
More traditional industries & billion-dollar retailers will move to recurring billing and subscription models
Everything is connected to the internet & SaaS is everywhere
Increase in mobile-first B2B SaaS companies
Rapid global expansion of coworking spaces
Onboarding and user experience will give SaaS companies a competitive advantage
How did we do? Let's see…
#1 2016 will be the year of customer success
Was our prediction correct? Yes!
In 2016 we definitely saw an explosion in the interest and incorporation of customer success teams. It's been called the SaaS industry's new linchpin:
As SaaS companies continue to flood the market and compete for business, it won't be the technology that defines success. It will be how well companies think like their customers think and guide their customers through the optimal customer journey. Those that ignore customer success do so at their own peril. After all, without its linchpin, the wheels of an organisation are sure to fall off.
Customer success is now viewed by most SaaS companies as a necessity and as a key to reducing churn and increasing recurring revenue.
Customer success has also become a fast growing career path with promising future growth. "It's definitely a path that has a rosy future," says Helen Crowley, VP of Global Customer Success at Socialbakers.
As customer success becomes an increasingly hot topic we've seen some in the industry use it as an umbrella term to describe any team related to helping customers succeed (including support teams). We've said it before…renaming your support team is not customer success.
Customer support is a reactive role; they're responding to issues or questions from customers. In comparison, customer success is a proactive role:
We went into further detail about the differences between sales, customer success, and support in our blog Where To Draw The Line: Inbound Sales vs. Customer Success vs. Customer Support.
With 2016 being an explosive year for customer success, where is it headed in 2017?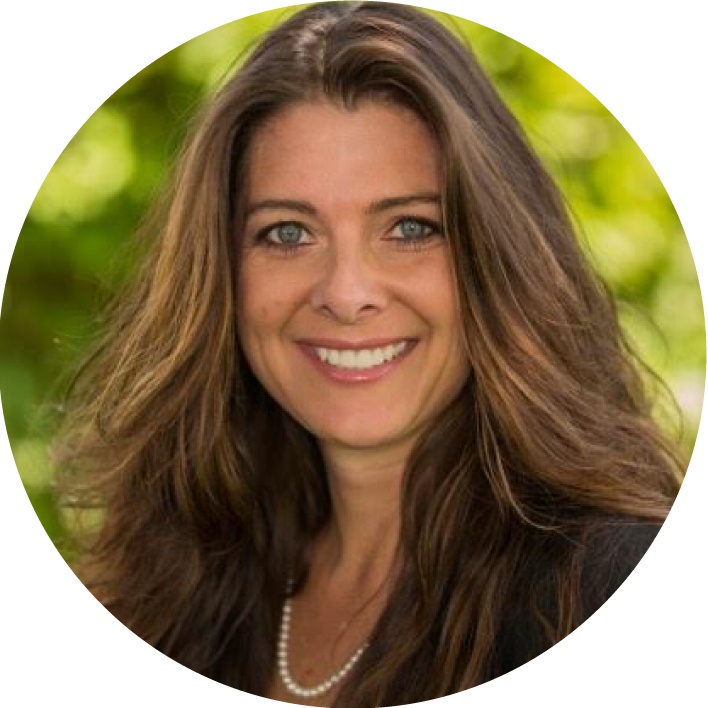 Customer Success is emerging from its nascency and the focus of 2017 and the coming few years will be learning to scale the operation. Customer data coupled with automation will soon become the keystone of driving a successfully scaled operation. We're already beginning to see teams leverage their own product's usage data and email automation as a means to expand the reach of the Customer Success Manager to nurture and engage end users. Leveraging technology will enable the CSM to focus their time on more strategic accounts and stakeholders while positively impacting customer retention.
If you're making 2017 the year you master customer success, you'll want to read these tips from industry leaders at Totango, Hubspot, Trello, Basecamp, and more: 16 Ways To Master Customer Success From Industry Leaders.
#2 Marketing and ad agencies will shift to the subscription model
Was our prediction correct? Yes!
This subscription business trend was important enough that we devoted an entire blog to the topic, aptly titled The Rise of Subscription Billing In Marketing & Digital Agencies.
Billing by the hour or project is no longer a sustainable growth model. According to research findings, "under the current time-based billing model, advertising agency income 'per unit of work' has fallen 40% during a steady 20-year decline."
Agencies who aren't utilizing a subscription business model are leaving money on the table. And it isn't just about the money. In addition to increased revenue, benefits of subscription billing include improved employee creativity and increased customer loyalty and satisfaction.
If your agency hasn't made the move to a subscription business model yet, it's not too late!
My #1 tip to handle the transition process is to make sure to really convey the value to your clients as opposed to the amount of work, time and headache it's saving your agency. Let your clients know that subscription billing allows for more creative and dynamic projects, unbound by some of the unforgiving constraints of hourly / project based billing. Your clients should feel that the step is being made to further the agency / client relationship in a positive way, and while it may take some time to adjust, you believe that the quality of your work and the value your company brings to the client will ultimately improve significantly.
For more tips on how agencies can successfully transition to a recurring revenue business model, read Agency Leaders Share Their #1 Tip For Transitioning To Subscription Billing.
As we head into 2017, we'll likely see subscription billing becoming the norm among creative, digital, and marketing agencies.
#3 "Surprise" subscription ecommerce offerings will slow & multiple revenue streams will emerge
Was our prediction correct? Yes…and no.
The no: According to data from Hitwise, "there were more than 21.4 million visits made to a custom category of leading subscription box sites in January 2016, compared to just 722,000 in 2013." Clearly "surprise" subscription boxes remain popular among consumers.
The yes: Despite the continued popularity among consumers for "box of the month" subscription products, most experts think the bubble is at a bursting point.
"Recent news coming from first-movers like Birchbox, which has reported slumping subscriptions, the $1 billion acquisition of sub-box darling Dollar Shave Club to Unilever, not to mention a 90% drop in venture capital funding for the entire category, are all signaling the end of the subscription box boom," writes Matt Schifrin.
New "surprise" subscription box companies are struggling to find a market void that hasn't already been filled.
Existing subscription box companies are struggling to remain innovative; consumers expect to be surprised and delighted monthly and boxes that can't fulfill those expectations may find themselves on the growing list of closed subscription boxes.
Even large, successful subscription box companies like Birchbox are feeling the pain. Birchbox boxes had previously been given to all JetBlue Mint premium customers, but in November 2016 JetBlue moved away from Birchbox to "custom-designed amenity kits from Hayward and Hopper."
Our original prediction stated multiple revenue streams would emerge for subscription boxes. One prominent example is Harry's, which branched out from their very successful online sales and shave subscription boxes and can now also be found in Target aisles. One Chargify team member shared this photo from a recent Target shopping trip:
In 2017, we foresee more acquisitions of uber successful subscription boxes such as Unilever did with the Dollar Shave Club. Unilever is currently rumored to be in talks to acquire the Honest Company (a company we featured in our original post on 2016 subscription business trend predictions).
We'll also likely see more existing successful subscription box companies branching out to non-subscription revenue channels, such as Harry's has done with Target.
#4 More traditional industries & billion-dollar retailers will move to recurring billing and subscription models
Was our prediction correct? Yes!
2016 saw more major retailers capitalize on the trend by creating their own subscriptions rather than including their products in other companies' monthly subscription boxes.
Sephora began testing their boxes in 2015 but rolled them out nationally in 2016. Sephora and Adidas are examples of major retailers who released their own subscription boxes in 2016, allowing them to develop deeper relationships with their customers. Extensive customer data also allows retailers to better customize subscriptions to target demographics.
While many subscription boxes can be purchased for less than $100, the quarterly Adidas "Avenue A" subscription boxes are $150 per box but include several premium items:
Other corporations have felt compelled to offer subscription services to remain competitive.
According to Harvard Business Review, "Gillette established the Gillette Shave Club in direct response to a threat from Dollar Shave Club, the online subscription start-up that has been chipping away at its market share. The Gillette service offers free shipping, cancellation any time, and the option to make ongoing modifications. The program builds on Gillette's brand awareness and leverages its existing relationships and scale to offer rewards to subscribers such as tickets to major sporting events."
With Unilever's 2016 acquisition of the Dollar Shave Club, one would expect Gillette's need to compete in the subscription space to increase further.
In 2016 Target launched a baby box which sold out in a matter of hours. They appear to be testing the waters, as the baby box isn't currently available via subscription. Many anticipate Target will move to offering it as a subscription in 2017; Walmart has had baby subscription boxes available for a few years.
In our original post on 2016 subscription business trends, we mentioned OneMedical as an example of doctor services moving to the subscription economy. Healthcare subscription services have continued to expand rapidly throughout 2016, and many subscription doctor services don't even require subscribers to see a doctor in-person!
Companies like BumblebeeMD offer annual healthcare membership plans that include everything from Teledoc services to experts who will negotiate lower medical costs on your behalf. The growth in the healthcare subscription model market (a.k.a. "direct primary care") is even impacting state legislation.
Several states have now passed laws that protect the direct primary care (DPC) model by stating DPC companies are not health insurance and therefore are not regulated by state insurance laws. The health insurance industry is lobbying heavily against additional states enacting similar legislation. The Affordable Care Act's future is already in question with a newly elected U.S. President, and those changes could have a big impact on the entire U.S. healthcare industry. 2017 is likely to be a decisive year for direct primary care and other subscription healthcare services.
In 2017 we expect to see even more large corporations and traditional industries move to subscription business models; the subscription economy is here to stay and savvy companies are incorporating it into their business roadmaps.
#5 Everything is connected to the internet & SaaS is everywhere
Was our prediction correct? Somewhat.
We didn't experience quite the explosion that some were predicting, though new connected devices continued to emerge and improve in 2016.
Home automation devices continue to come to market, including a variety of Nest devices. Consumers have the option of purchasing just the Nest outdoor camera or they can take advantage of additional features via the Nest Aware subscription (the screenshot below shows only a partial list of the features):
Home security system monitoring has long been part of the subscription economy, but today's home security systems can be monitored by pros and apps on your phone. For instance, Vivint Sky includes remote monitoring by professionals for a monthly subscription fee but it can also be controlled by app and the Amazon Echo.
As far as the Internet of Things (IoT) and everything being connected, it looks like that won't be happening in 2017 and it will likely be a few years before we reach that point.
"The IoT today is largely at this inflection point where 'the future is already here but it is not evenly distributed'. From ingestibles, wearables, AR/VR headsets to connected homes and factories, drones, autonomous cars and smart cities, a whole new world is emerging in front of us. But as of right now, it just feels a little patchy, and it doesn't always look good, or work great – yet," says Matt Turck, VC at FirstMark.
It is easy to see how subscription business models fit with the newly emerging world of IoT — whether it is subscribing to an autonomous car service that drives you to and from work everyday or ingestibles with subscription apps that track your fitness and health. (Update: You can read more about B2B IoT recurring revenue models in our blog post How B2B Subscription-Based IoT Businesses Are Changing The World)
#6 Increase in mobile-first B2B SaaS companies
Was our prediction correct? Somewhat.
According to Strategy Analytics, "mobile SaaS has burst onto the scene in the SMB sector and will reach $19.7 Billion by 2017."
"Not only do a large number of countries have high rates of mobile-enabled workers, many of them are also 'mobile first' countries. This means their populations leapfrogged the legacy desktop Internet, and therefore expect SaaS applications to be delivered over mobile, particularly in the form of mobile apps," states Neumob.
Some in the industry remain critical about the mobile-first SaaS trend. For instance, Intercom's Paul Adams points out:
"Service businesses pitching themselves as 'mobile only' or even 'mobile first' (for example mobile marketing services, mobile ad services) are likely setting themselves up for some short term success (as businesses look for mobile 'experts' to help them get up to speed) but long term failure. In order to offer a complete service, they will need to track people and behaviour across all screens. The goal of 'only advertise to people on phones' is rare, and only exists because of the temporary state we're in with 'mobile only' products."
"Stop thinking about 'devices' and instead simply consider each consumer device as a 'screen', where the user interacts with services. And instead of 'mobile' as a platform, simply focus on different screen sizes and which types of screens are relevant to your service," advises Ed Shelley, Director of Content at ChartMogul.
Based on the data related to mobile-first SaaS globally, it's likely that considering different devices as "screens" is more applicable in the United States and European countries vs. other areas of the globe where the majority of daily device usage is mobile. Mobile-first SaaS "are selling into a world in which 80% of employees are non-desk workers," reminds Neumob.
In 2017 we would still expect to see more mobile-first SaaS B2B companies emerge around the globe. However, SaaS companies who initially launch as mobile-first may find they need to expand outside mobile-only in order to scale and grow.
#7 Rapid global expansion of coworking spaces
Was our prediction correct? Yes!
Our 2016 predictions post highlighted unicorn company WeWork and 2016 saw their expansion into Asia. They currently have several WeWork locations in Shenghai, Hong Kong, Seoul, and office space "coming soon" in Beijing. WeWork completed a round of funding in March 2016 at $430 million and another funding round in October 2016 for $260 million.
Coworking spaces in Asia are becoming a highly competitive industry. In November 2016, Singapore-based Spacemob "announced a $5.5 million seed round to expand its reach across Asia Pacific," according to Jon Russell, an Asia-based writer for TechCrunch.
"That's a huge seed round for any company in Southeast Asia," explains Russell.
New U.S. competitors are also entering the market to compete with WeWork.
Verizon partnered with Grind to open their first coworking space in Manhattan to connect with the tech startup world. It's been described as "a no-nonsense space with an emphasis on function vs. aesthetics." Based on the photo below, that seems like a pretty accurate description 🙂
Amazon has opened free coworking facilities in New York, San Francisco, and Munich to promote Amazon Web Services. The coworking spaces are called AWS Pop-up Lofts, where "Amazon employees staff the facilities, give classes and provide visitors advice on its Web Services product. No purchases are necessary," reports Wall Street Journal.
Here's one user's photo of the AWS New York loft:
We also saw the coworking industry expand to new channels in 2016:
Coworking meets co-living. In 2016 WeWork debuted WeLiving. "The idea is that for a bit of a premium in price, you can live month to month in a shared space, forgoing signing on to a long-term lease commitment, while reaping the benefits of more hotel or hostel-like perks: housekeeping, yoga, and free beer," writes journalist Hilary Brueck.
A more independent option is CoWoLi. CoWoLi is similar to an Airbnb forum, but it focuses on digital nomads who want to find (or host) coworking and co-living spaces around the world.
These are only two examples of many coworking + co-living opportunities around the world.
Coworking meets travel. Sure, if you have a remote job the possibility of traveling and working from your travel locations was already there. But the "coworking + travel" trend we saw expand exponentially in 2016 are companies that take care of all the travel planning for you and focus on the needs of digital nomads.
One leader in this trend is Remote Year. From their website: "Remote Year brings together a community of 75 digital nomads from across the globe to spend a year working, traveling, and exploring 12 cities around the world."
Don't worry, there are less expensive coworking travel options.
Coboat offers coworking and co-living for up to 12 digital nomads on a catamaran sailing through the Mediterranean. Coboat offers participants everything from coworking to yoga and cooking classes.
An offshoot of the coworking + travel trend are businesses who utilize their coworking and co-living locations to offer company retreats. Surf Office stands out as a leader here. With multiple locations in Portugal and Spain, they've hosted company retreats for WordPress, Upwork, Shopify, and many others:
Coworking is for employees. That's right, there are even more employees than freelancers in U.S. coworking spaces! Businesses looking to enter the coworking market should take note and design accordingly.
Where is coworking going in 2017? It's only going to get bigger.
"Starbucks had about 23,000 global stores at the start of 2016 and McDonald's had about 34,000. We think it's reasonable to believe coworking could be bigger than Starbucks. Interestingly enough, by 2020 some Starbucks stores might be considered coworking spaces," predicts Small Business Labs.
We would expect more major corporations in 2017 to follow in Verizon and Amazon's footsteps to create coworking spaces of their own. Though, we imagine the majority of coworking spaces will understand the lure of community and create coworking spaces with more amenities than Verizon's space currently seems to offer.
Despite WeWork not having completed the majority of the WeLive locations they had targeted for the end of 2016, coworking + co-living options are a trend that will only get hotter in 2017.
"Micro-rental, on which WeLive's concept is based, is the hottest trend in residential real estate. The concept is simple: a company rents a large multi-room unit, creates communal spaces and sublets individual bedrooms out to people on a short-term basis," writes Archipreneur's Lidija Grozdanic.
Millennials eschew ownership, are waiting longer to get married, and want the freedom that a regular 9-to-5 desk job simply can't provide. As they age and have more disposable income, the coworking + travel trend would seem likely to explode. Look for all these coworking trends to continue to grow in 2017 and beyond.
#8 Onboarding and user experience will give SaaS companies a competitive advantage
Was our prediction correct? Yes.
It's hard to find a blog post we don't at least mention user onboarding in. We believe it is mission critical to SaaS success, and it turns out we're not the only ones.
Effective onboarding and user experience giving SaaS companies a competitive advantage isn't necessarily unique to 2016, but we did see an increase in focus and attention on these topics throughout the year.
You don't have to look any further than SaaS unicorn, Slack. Despite having reached unicorn status and continuing to grow at a rapid rate, Slack continues to iterate and improve their onboarding process including eliminating distractions and simplifying copy. The top screenshot was an earlier version of Slack's welcome screen:
In 2016 we reached out to SaaS leaders and companies known for great user onboarding to find out their tips for other companies looking to improve their own onboarding. You can read all the tips from leaders at Buffer, Zendesk, InVision, Appcues, useronboard.com, and more in our post 13 Tips To Improve User Onboarding From SaaS Leaders.
Some of the major themes that emerged from their tips:
Consider how your customer wants to be onboarded. What is most important to them?
Help your user get to their "ah-ha moment" (the moment they understand the value of your product) as quickly as possible.
Send action-based communications (what actions has the user completed in the onboarding process?), rather than communicating based on the number of days since they signed up for your free trial or product.
Metrics are mission critical for determining whether your onboarding is successful.
The #1 tip I wish someone gave me early on was given to me by Kathy Sierra in her

2009 Business of Software talk

. The whole notion of winning new signups over by providing real-life value to them as early as possible was a mind-blower then, and, regrettably, continues to be far ahead of the way in which most products approach onboarding to this day. I would love to see more software teams approach onboarding as a way to provide a sample of the real-life value their products offer, rather than as an external experience stapled on long after the "real product" has been completed.
For those looking to learn more about user onboarding, you should check out Appcues' User Onboarding Academy; it's an impressive compilation of solid onboarding resources.
Where are onboarding and user experience headed in 2017?
In recent years, product designers went crazy for responsive design—adapting any layout to a wide range of devices. I'm now starting to see age-responsive design, which adapts content and structure to a wide range of ages. This is a natural progression—websites shouldn't be one size fits all. Based on all the metadata provided, it's easy to identify unique visitors and offer a "stripped-down" interface where font-sizes and spacing increase to accommodate the eyesight of the elderly, color blindness, or brightness sensitivity. There's a lot of potential to meet the needs of the user of tomorrow with a more sophisticated design approach.
Additionally, the user experience and onboarding flows will become more segmented. User segments may include factors such as age and technical knowledge.
"Over half the world's population will be online by 2017, and the enormous influx of new users will bring about a disproportionate amount of digital-novices, such as the the elderly and the Global South, who we'll need to specially design for," says Chase Buckley.
Buckley also predicts user offboarding will become as important as user onboarding in 2017:
"Onboarding's counterpoint however, User-Offboarding, has been ignored by many — but not for long, because a good product should be just like a cinematic masterpiece."
Wrap-up
2016 has been an exciting year for the subscription economy! Looking back at 2016, many of our subscription business trend predictions rang true. Even where our predictions weren't entirely accurate one thing is clear: the subscription business model is here to stay. And all signs point to it continuing to grow rapidly throughout 2017 and beyond.
What does your subscription business have planned for 2017? Let us know in the comments below. We always enjoy hearing from you.
Related reads: